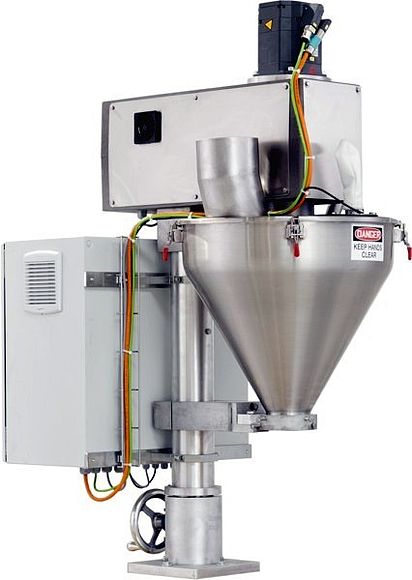 Auger filler
VikingMasek has extensive experience in the packaging of powders and granulated items.
VikingMasek Servo auger fillers are designed for various dry products, from free flowing granular powder filling to non free flowing powder like substances. Quality auger tooling is made to meet the specific product requirements and special closure devices are available to prevent product dribble.
Naturally, the controls of the VikingMasek auger filler can be integrated into VikingMasek Vertical Form, Fill, Seal Machines or they can be offered as stand-alone units to be integrated with other pouch machines, cartoners or conveyor lines.
Advantages: smooth product handling, high accuracy, tool-free tolling change-over, easy cleaning, precise servo drives, quality auger tooling, …
Add-ons: Dust covers, Split hopper, automatic feed back from check-weigher, special closing devices to prevent product dribble, horizontal infeed auger, gas flush, deduster, ...