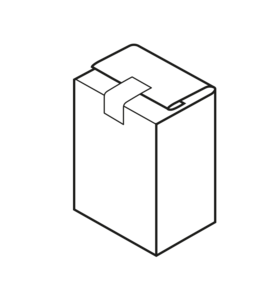 Brick pack
Brickpack bag, also called Brick / block bag or fold down/tape down bag. It is a flat bottom (or quad seal bag) with ironed and folded top, that could be sealed or taped to the bag.
Uses include: Coffee, pulses, rice, beans, Cookies, candy, nuts, Pet food, speciality food, ...
Advantages: saves packing/shipping costs and shelf space, easy to stack without damage, eye-catching self standing bag
Add-ons: Label, tear notch, tin tie, single fold or double fold top, ...