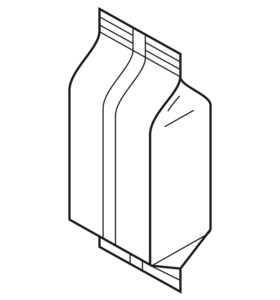 Gussetted
Multi-functional Packaging with this Gusseted bag. Suitable for bag-in-box solution with our cartoning machine and easy case packing.
Uses include: All industries, specialy detergents, powder, granulates, pet food, supplements, ...
Advantages: Simple to produce, better case packing and pallet stacking ability, can be either stood up or laid down for bag display.
Add-ons: Label, Press-to-close or pre-applied zipper, Euroslot or round hole punch, Cary handle, tear notch, vent tape, perforation, de-gassing valve, ...