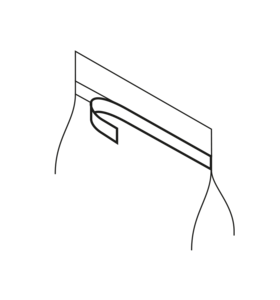 Resealable tape
A reselable tape is one of the most cost-effectice and easy-open system on the market. It can be applied in a crosswise or lengthwise direction on the bag, to offer to the consumer a high comfort for resealing the package. An additional bag flap can be used for reclosable solution.
Industries: Pasta, bakery, dry goods, cereals, snacks, IQF/frozen, ...
Advantages: cost-effective and simple resealable solution.
Add-ons: multi-color taples, reclosable flap, ...